Commercial Glass Design
RS Glass Design have over 35 years experience in all aspects of glass advertising, including acid-etched, brilliant cut and stained glass. Our central location in Bolton has allowed us to carry out work throughout the UK and even abroad. Our bespoke glass panels and mirrors are ideal for adding an authentic touch to your business branding and decorating.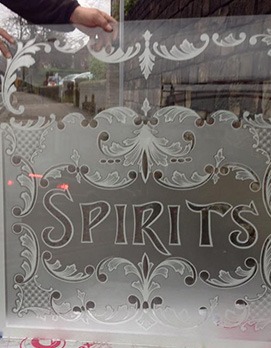 Acid-etched Glass
Acid-etched glass is ideal to use both in exterior and interior glazing. Not only does the frosted appearance add a touch of class and elegance, the transluscent nature adds a layer of privacy protection. Hand-crafted acid etched glass can achieve a high degree of depth, using multiple layers of acid-toning to create tonal differences between layers.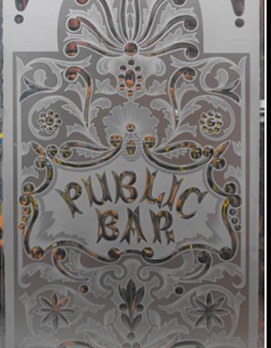 Brilliant Cut Glass
Brilliant cut glass is fantastic for highlighting numbers and text, such as company names and house numbers. Each piece of glass is carefully cut and polished using traditional materials with no modern substitutes. The dazzling effect of brilliant cut glass can be further enhanced by acid-etching surrounding surface, enforcing the contrast between the finishes.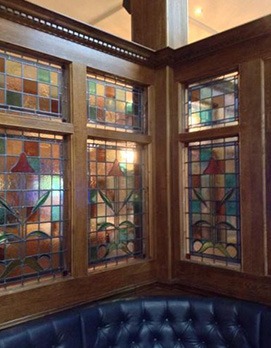 Stained Glass
Because stained glass panels are "built" with small, carefully shaped pieces of coloured glass, there are virtually no limits to the design. It can be used to create a colourful mural or a subtle centrepiece to complement a large window. We can additionally undertake repair and restoration projects for churches and public buildings such as public houses.
Stained Glass Door Inserts
RS Glass are master glass artists which specialises in all forms of decorative glass, including stained glass. We have over 35 years of experience in designing, creating, repairing and restoring unique stained glass pieces for residential, commercial and public buildings.
The earlliest use of stained glass can be found as early as the first century, decorating the weathiest of homes. It became hugely popular to the general public at the Edwardian period, and their popularity has remained high even in the 21st Century.
Even now you can often find Edwardian properties with stained glass door inserts or window panes. Several famous architects have used stained glass as a feature in their design, such as the geometric designs of Frank Lloyd Wright.
Regardless of the age of your property, the versatile design of stained glass is a fantastic addition to your home. You can incorporate range of designs from simple geometric patterns to your favourite landscape- there is a great degree of flexibility in terms of design.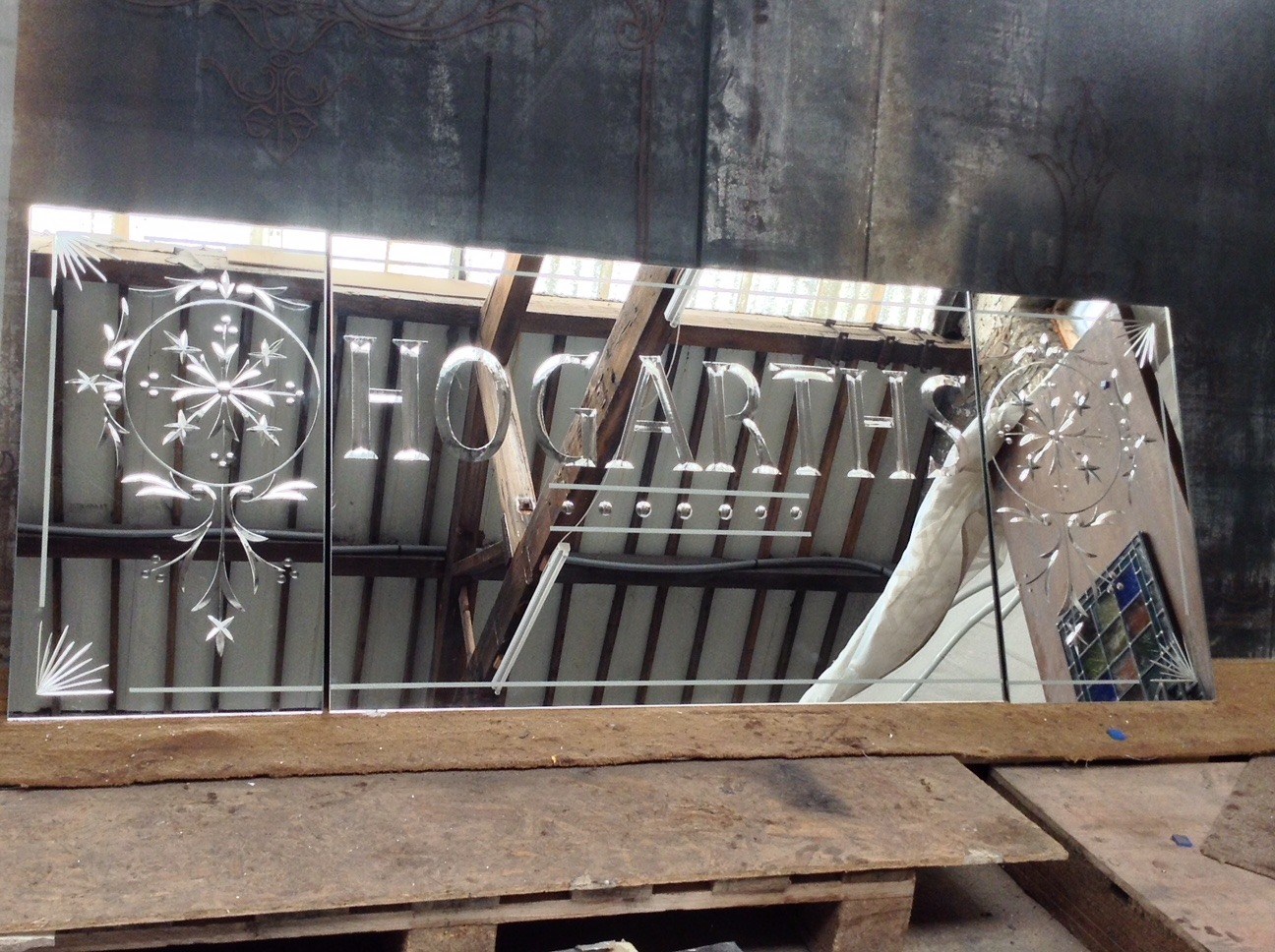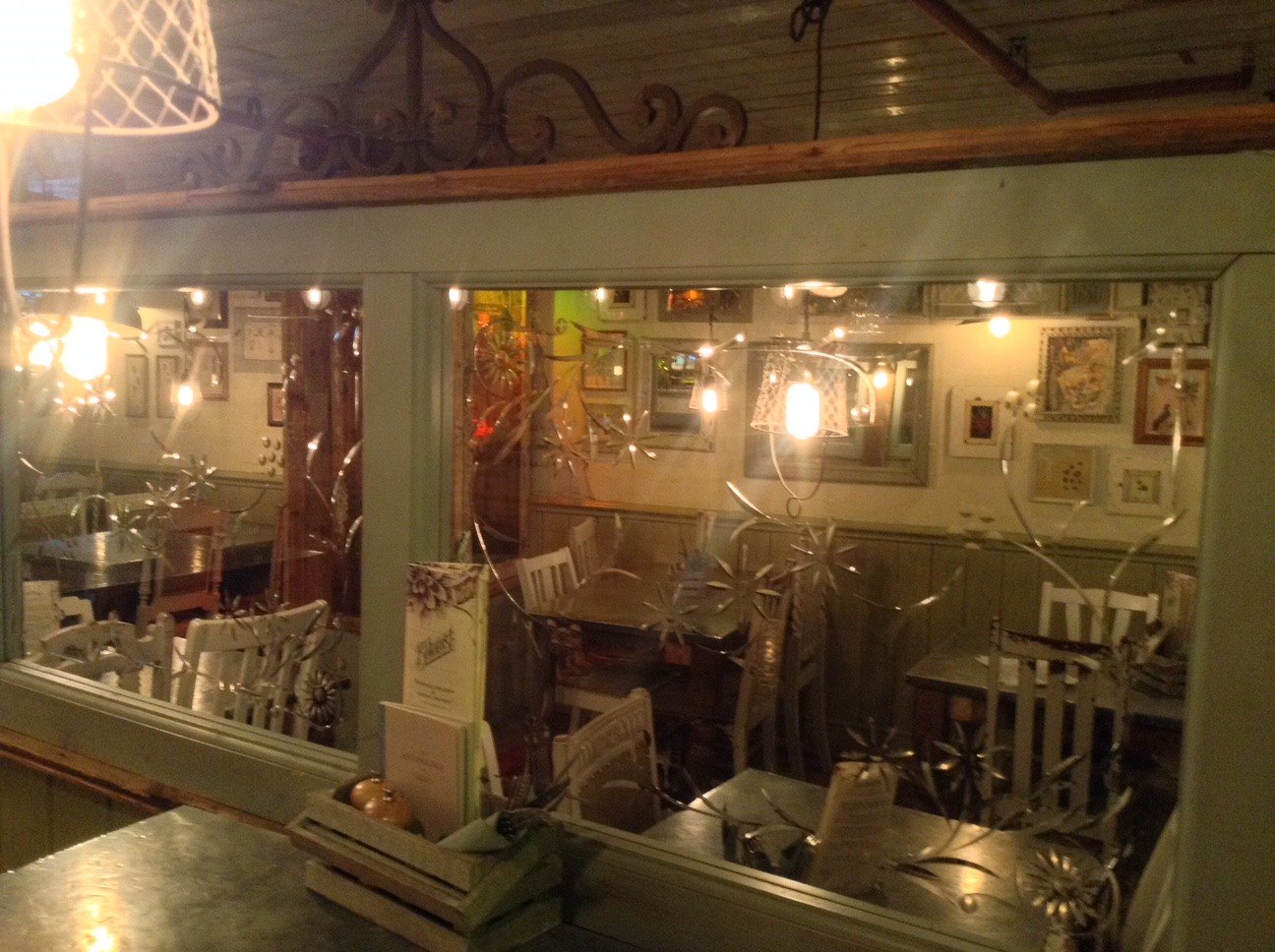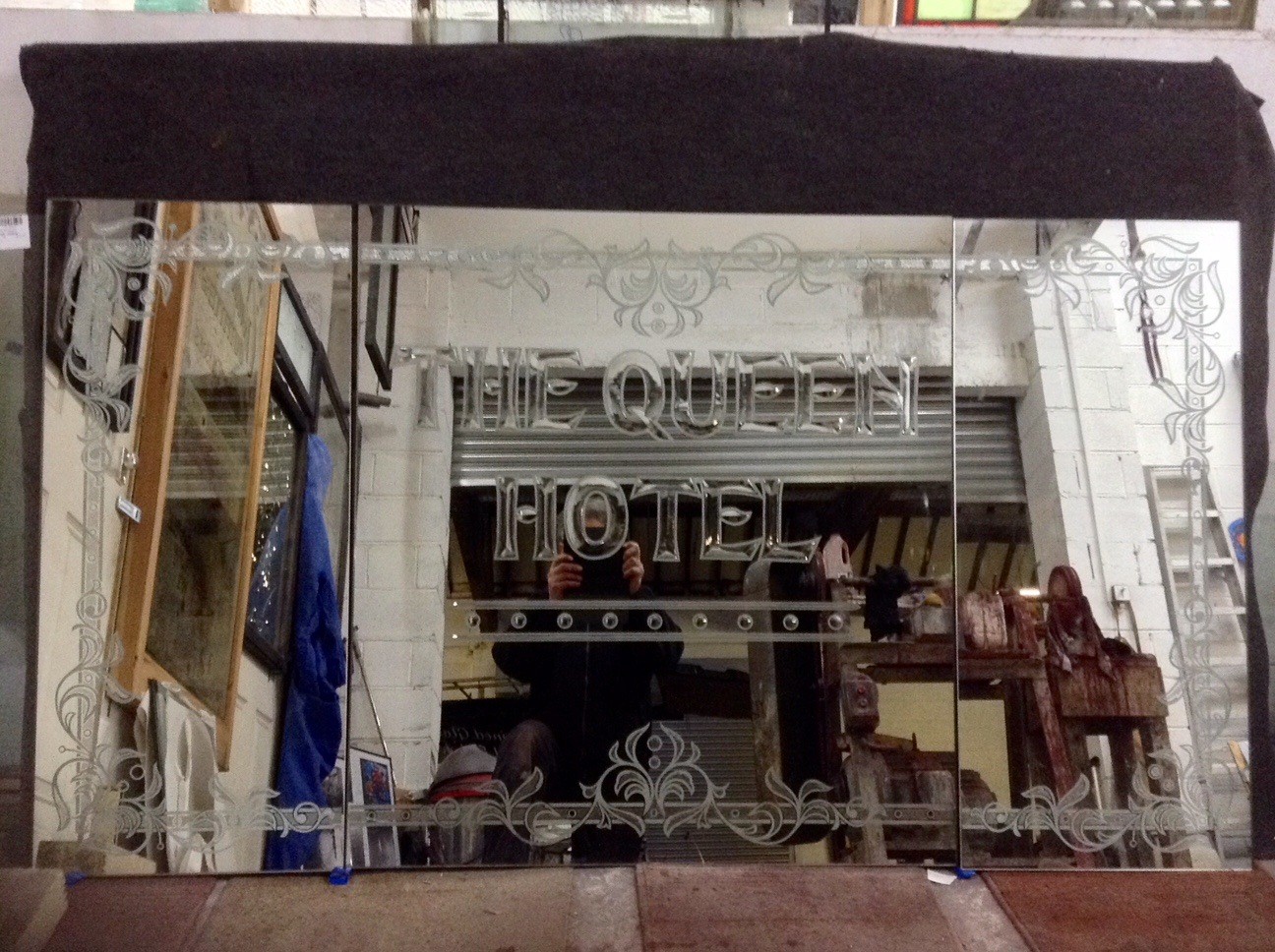 Stained Glass Window Patterns
Stained glass windows are often referred to as lead lights because of the way they are crafted. Rather than a single pane of glass, stained glass window patterns are formed by slotting small pieces of glass between a continous length of lead (called a came) which is formed around the glass after it's slotted in place.
The process is akin to completing a jigsaw puzzle. Because of this, there are viturally no design limits to stained glass window designs.
Historically, stained glass window designs are almost always religious, often depicting biblican stories and figures. This was because they were predominantly used in churches as a method to decorate the interior- the backlight of the windows often gave the figures a faint glow, a symbolism for their holiness.
In modern times, stained glass window patterns are hardly religious unless specifically required. RS Glass can create any bespoke design to fit windows and doors of any size. They are highly authentic in older properties such as stately country homes and equally as ornate in residential dwellings.
Commercial Etched Patterned Glass
Do you want to add Etched Patterned Glass to your Commercial property. We work with businesses throughout the UK to produce bespoke glass panels.
Over the years, RS Glass Design have worked with businesses of all sizes and nature, including local authorities and NGOs such as the English Heritage and the National Trust. We have experience in all aspects of glass design, including decorative mirrors and adding embellishment such as gold-leaf guilding.
Architectural Decorative Glass
Glass is undoubtedly one of the most crucial architectural components. It serves a multitude of purposes from aesthetics to practical. Glass can help to trap heat to reduce on the amount of heating required, or carefully placed to manipulate light and improve the drama in the design.
Over the years RS Glass have work with buildings of all age and nature, including working with architects on restoration and new-build projects. Notable uses of glass in architecture has been dominated by stained glass in churches until the Great Exhibition of 1851.
The construction of the Crystal Palace by Joseph Paxton used over 300,000 panes of glass which was no less than a phenomenon at the time. Since then glass and architecture has become inseparable- glass has become more than a covering for a window and became an important part of any design.
Do you want to add Acid Etched Glass Designs to your home or business? We offer bespoke hand drawn glass art for amazing decorative glass.