Acid Etched Glass Panels
RS Glass Design have over 35 years of experience in creating bespoke pieces of acid-etches glass panels for residential and commercial clients throughout the UK.

Acid-etched glass is a glass that has been made and designed by the use of techniques for creating art on the surface of the lens. The makers apply acid substances on the surface of the glass with the aim of achieving the desired design.

Benefits of acid-etched glass
Because our acid-etched pieces are entirely made by hand using traditional methods and tools, we can achieve spectacularly intricate designs. Here are some reasons why you may want to opt for traditional acid-etched glass rather than template-sandblasted.
More smear and fingerprint resistant than the sandblasted glass.

Low maintenance costs.

The frosted surface cannot be scratched off.
This glass also has a pleasurable frosted appearance.

It has an unswerving permanent finish that can never degrade or fade. The surface of the glass is created chemically; therefore, the finish is exceptionally durable.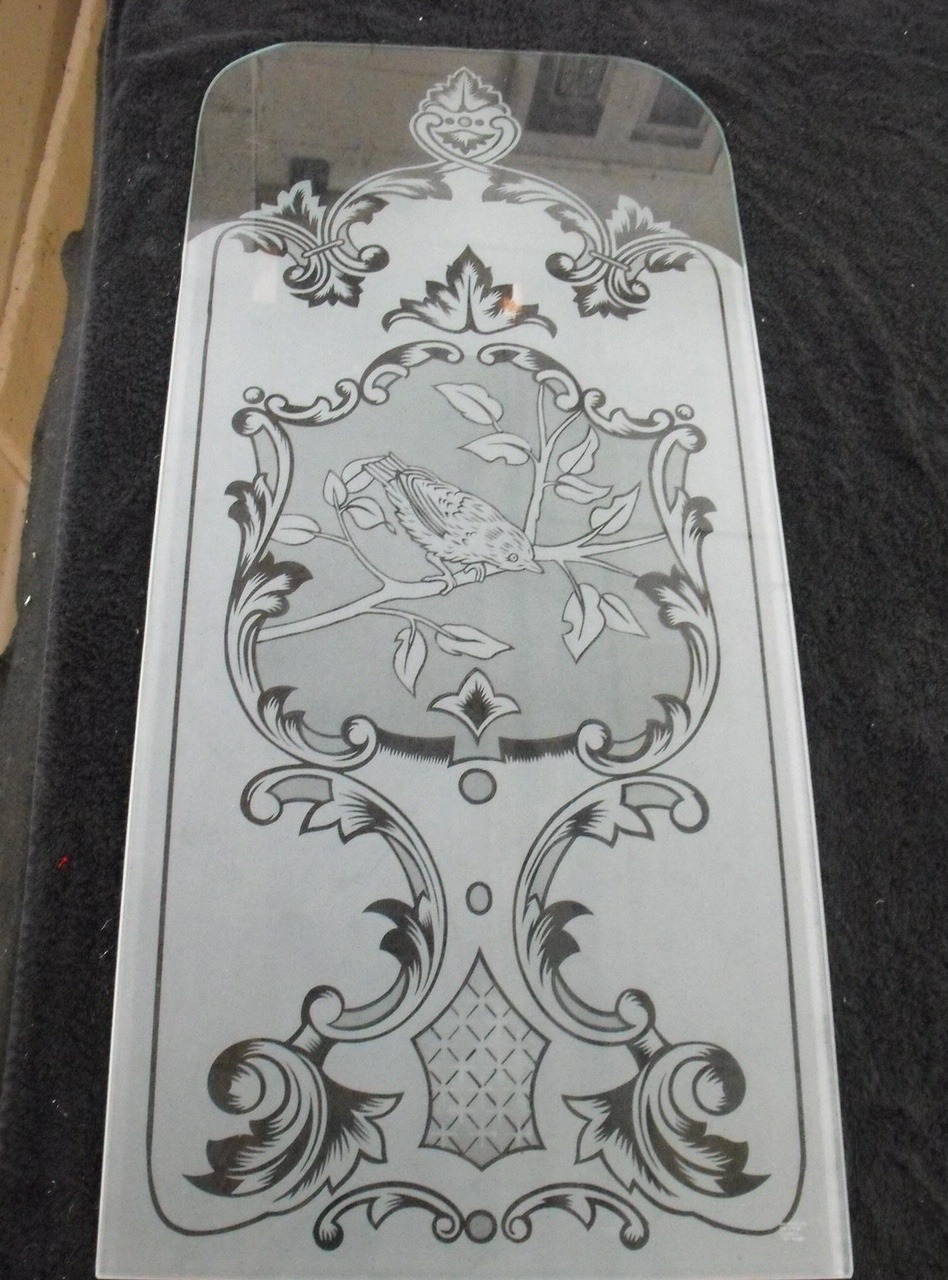 What is Acid etched glass?
Acid-etched glass is sometimes referred to as frosted glass or sandblasted glass; however, these are different techniques.
Frosted glass is descriptive of its appearance, whilst as the name suggests, sandblasted glass is created by blasting the surface of the glass with sand at high pressures, eroding the surface of the glass to give a frosted appearance.
Acid etching is a much more delicate process which involves pouring acidic substance over the surface to achieve a more controlled transparency and an overall smoother finish.
Acid-etched glass is versatile to use throughout the building, both in the interior and exterior. Combined with a tasteful design, they can manipulate the tone of the room. They're also popular in a variety of commercial buildings, such as offices to add company branding and privacy between partitioned areas.
What is the Difference Between Acid Etched and Sandblasted Glass?
Acid-etched glass is widely used for decorative purposes; however, both of these glasses give off a more frosted appearance, rather than a clear one. A distinctive difference between acid-etched glass and sandblasted glass is that it is harder to see fingerprints on the glass, saving you from cleaning the glass as often.

The process of sandblasting involves using a high-pressure and fast machine on a panel with sand or other materials; and the different materials help to create different glass appearances. With acid-etched glass, there are different gradients of the frosting for a wider variety of looks and designs.

How do I clean acid-etched glass?
The process is rather straightforward. You can use a homemade glass cleaner such as a mixture of water, ammonia, and isopropyl alcohol in a spray bottle in equal proportions. These components are common and very easy to obtain. Spray the resulting glass cleaner gently on the surface of your glass and wipe with a microfibre cloth. Alternatively, you can purchase a commercial window cleaner.

What is Acid Etching Commonly used on?
Acid etching can be used for many different purposes. For example, it can be used to decorate glass, and it can be used on many different types of metal and even for dental purposes! The effect that acid etching creates on glass is very useful for bathroom windows, as it creates a frosted appearance and comes in a wide variety of transparency gradients.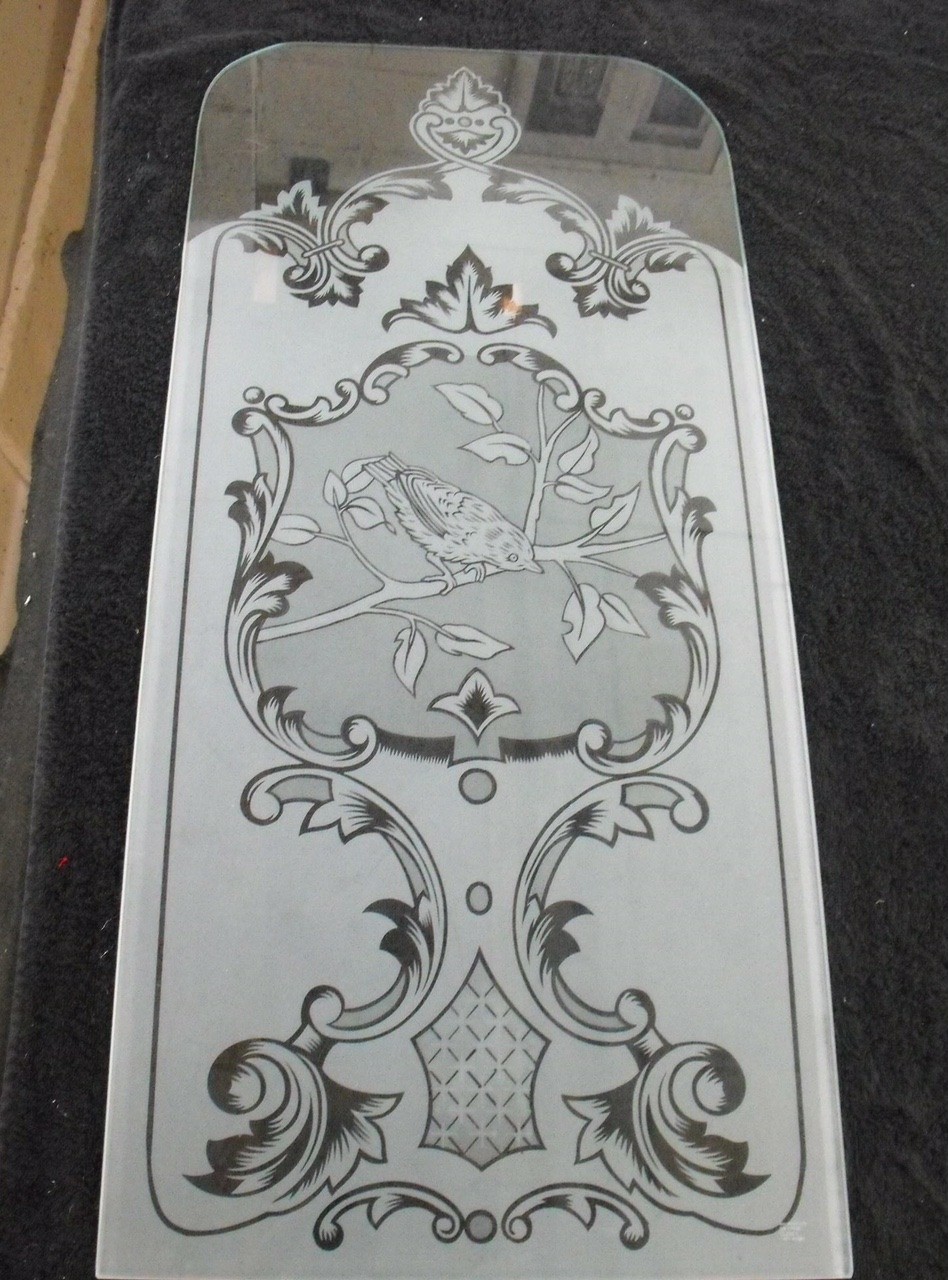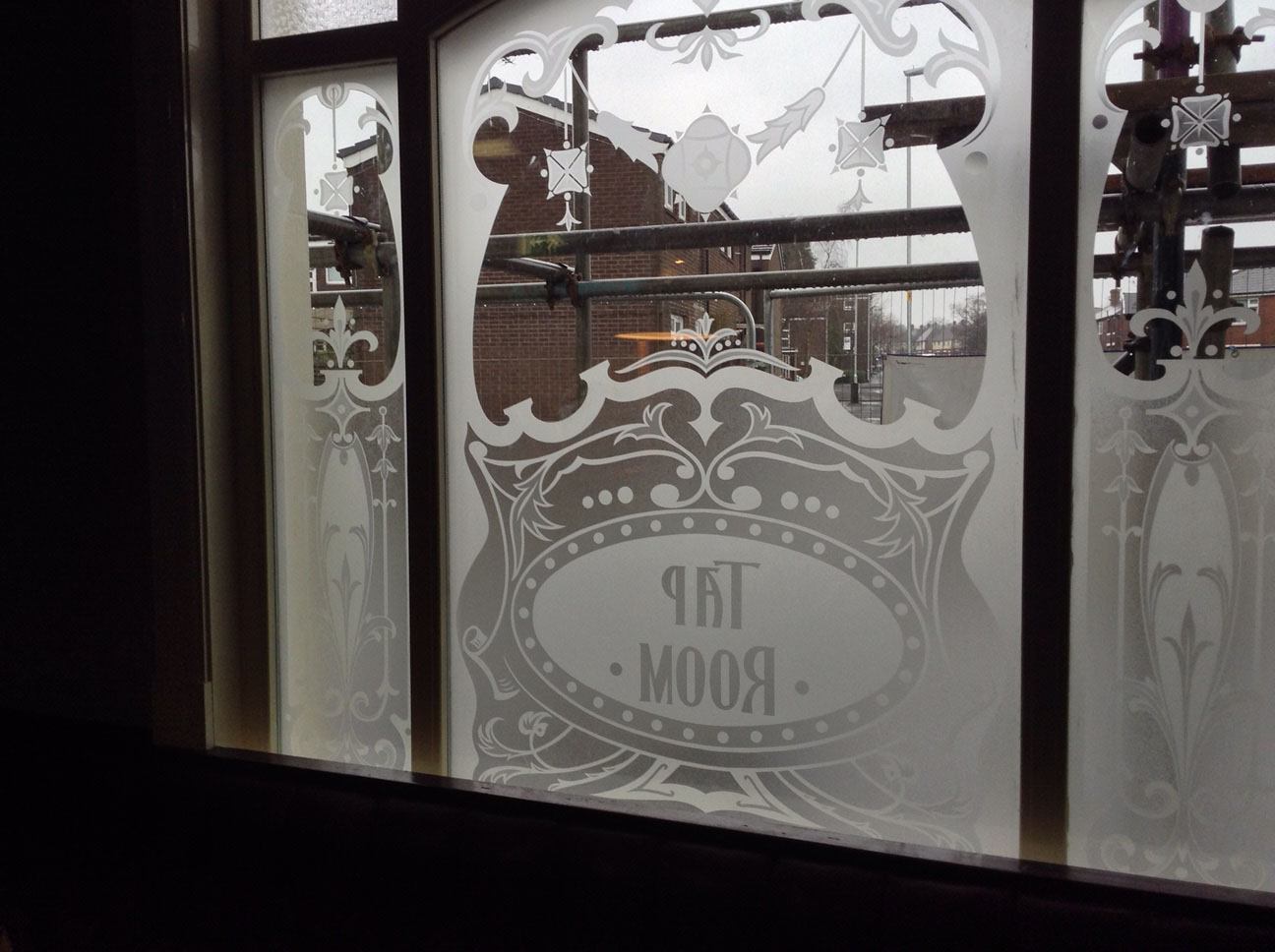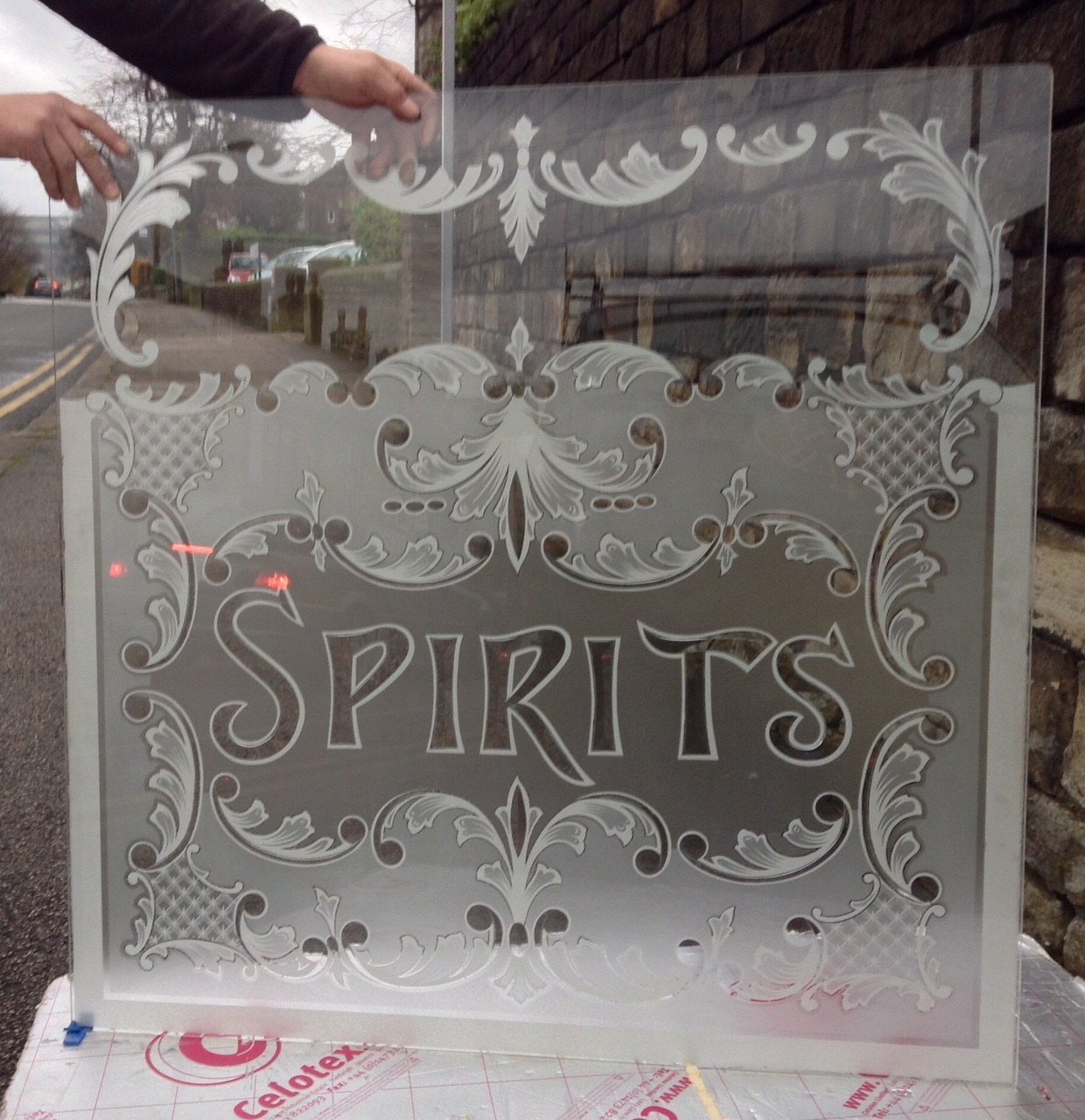 Glass Etching Near Me
RS Glass Design specialises in handcrafting of brilliant acid-etched glass and other mirror pieces for homes and commercial properties such as public houses for an authentic look. We design handcrafted Acid Etched Glass Panels. Our specialist glass artist produces amazing decorative glass.