Brilliant Cut Mirrors and Windows
Do you require handcrafted brilliant-cut mirrors or windows designed for your business? Brilliant cut glass designs are the ideal way to embellish anything that incorporates glass, from mirrors, mirror closets, to doors, windows and double glazing.
Brilliant cut 'V'-grooves, polished or frosted, are produced by diamond cutting into the glass surface area to form squares, diamonds, freeform tramline borders or producing custom designs of unique elegance.

If you would like to have a look at some of our available bespoke designs, then please give us a call today, and we'll be happy to help. We also offer a delivery service to ensure your product arrives with you safe and sound. Call 01204 596 055 to discuss our hand crafted brilliant cut glass services.

What is Brilliant Cutting?
Brilliant cutting is an extraordinary, knowledgeable and creative process; an age-old procedure passed down through many generations via apprenticeships.

The procedure produces designs on glass and mirror and is all done by hand. The clarity of the line and geometric possibilities offer a wonderful chance to develop spectacular contemporary designs.

With innovative style and state of the art diamond cutting, we can produce classical patterns which reflect light and provides an air of sophistication to your home, which is sure to impress.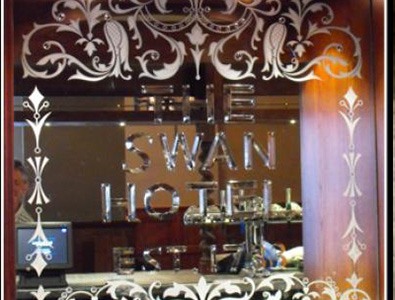 The early examples of embossing and brilliant cutting, which were around for some years were being made more readily available. As well as this, they were cheaper due to glass prices being lowered around the turn of the century. Glass artisans at this time were getting more complex with design and contending against each other to accomplish the most elaborate Victorian glass panels and indications.
Embossing and brilliant cutting were the equivalents of sandblasted glass. Embossing, which was practised in the early Victorian duration in England, consisted of pouring a style into the glass with diluted hydrofluoric acid. Brilliant cutting consisted of cutting a pattern into the glass with a rotating stone wheel, typically made from carborundum stone. After that, the cuts would be smoothed with polishing powders using a felt wheel.
We offer bespoke Hand Crafted Brilliant Cut Mirror and Glass designs for businesses throughout the UK. Our expert glass artist is second to none in the UK, and we work with lots of private clients as well as business consumers including; club owners, dining establishments, hotels and the leisure market.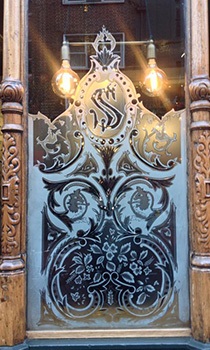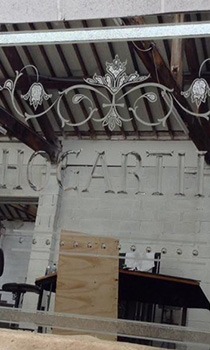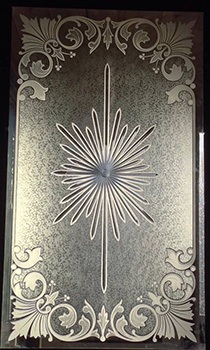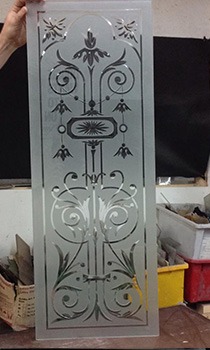 If you would like to find out more information about our bespoke brilliant cut designs, then please get in contact with us today by giving us a call or sending us an email. We provide our services in Lancashire, Yorkshire, and throughout the UK.
At no point in time is our design or process computer-aided, nor using any modern substitutes for materials. Our work is only carried out with traditional methods and materials, making each piece of work a bespoke art piece. It permits us to be more innovative and make more proficient patterns with each individual product.

For bespoke brilliant cut mirrors and windows contact or expert today on 01204 596 055 or send an enquiry using the contact form below.